Longaniza
An Upscale Version of a Classic Mexican Longaniza Sausage
Our Own Unique Longaniza Sausage Recipe Incorporates the Mild Sweetness of Masa (corn) with a Spicy Kick on the Finish.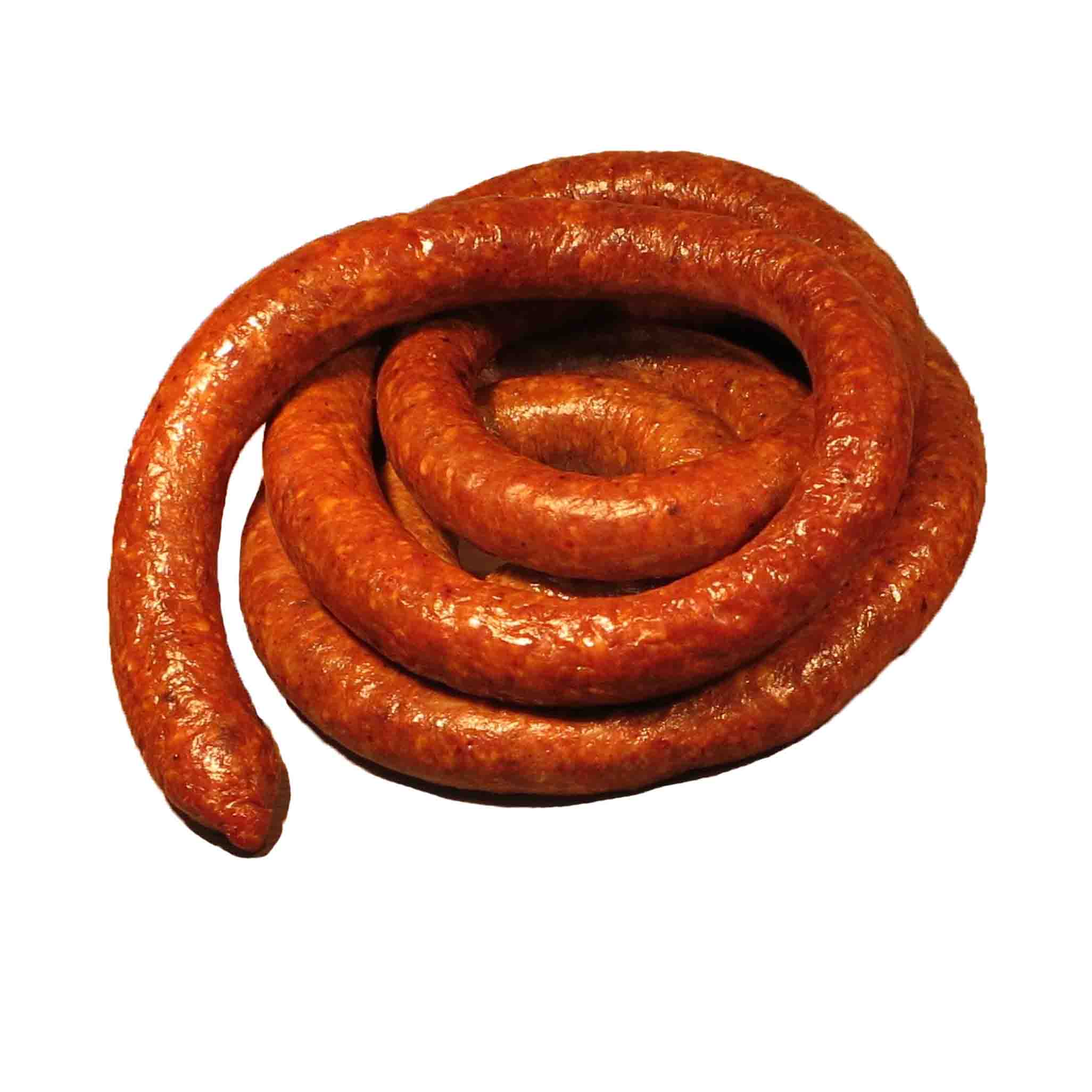 FLAVOR PROFILE
Made with traditional Mexican spices, our own unique longaniza sausage recipe incorporates the mild sweetness of masa (corn) with a spicy kick on the finish. This spicy Mexican sausage is made from premium-quality pork shoulders and natural hog casings, and is ground medium-coarse for an ideal texture. Since we use only the freshest pork available, there is no need to add vinegar to cover up any off-flavors!

While it tastes best all by itself, Longaniza is an excellent product to use as an ingredient in Mexican cuisine as well as in a variety of other applications such as in soups, omelets, as a pizza topping, with eggs, and countless other dishes.
AVAILABLE IN
Longaniza Carving Rope - 10lb. Cases

You might also like our Chorizo Link and our Chorizo Bulk!