Chorizo Link
A Traditional Mexican Sausage, Made From Premium-Quality Ingredients
This Mexican chorizo sausage is made from fresh, lean, trimmed pork shoulders (picnics) and fresh spices, unlike low-quality, industry-standard chorizos that often contain questionable raw materials.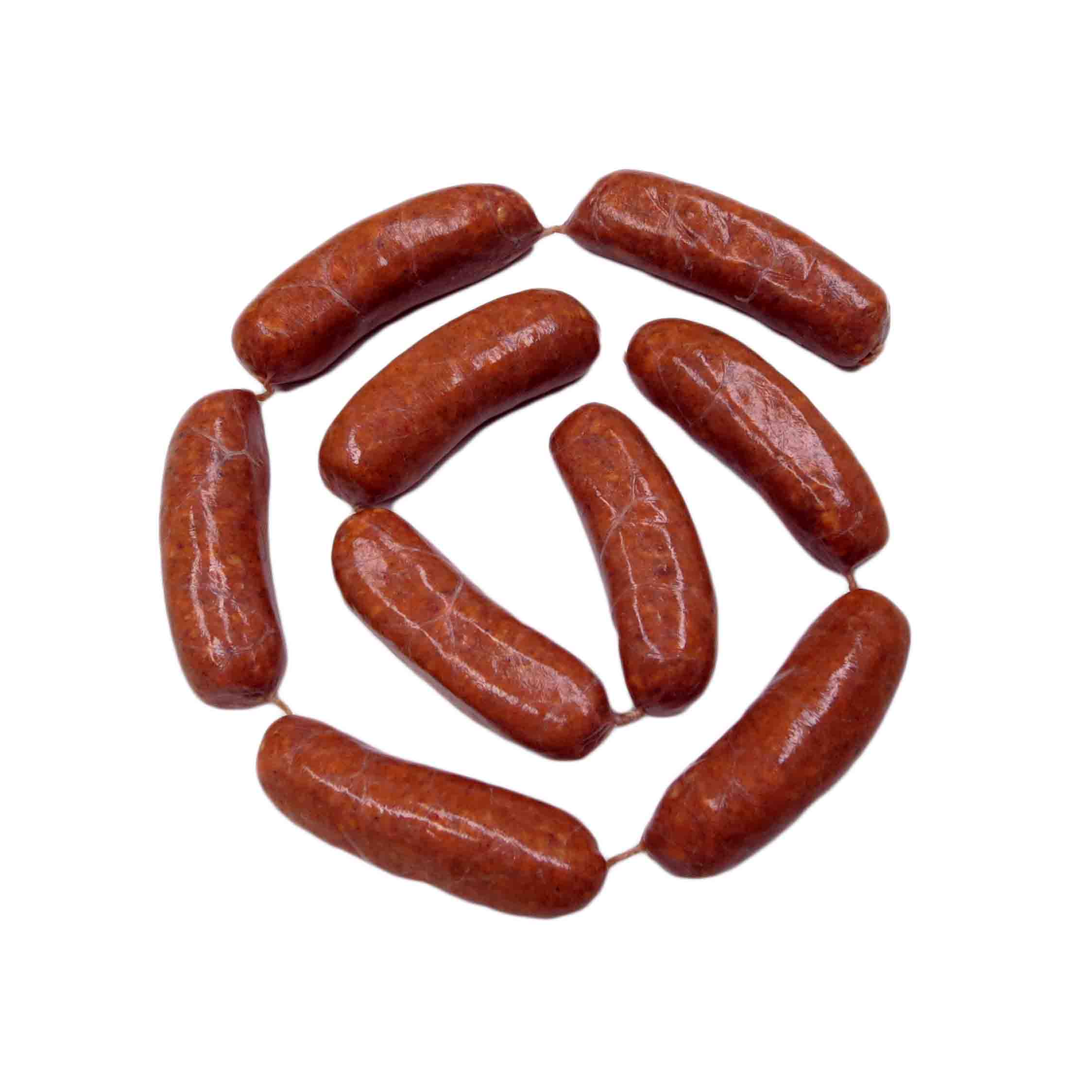 FLAVOR PROFILE
This highly seasoned, coarsely ground pork sausage is flavored with garlic, chili powder, and other spices. Both raw and fully-cooked links are currently available. While it tastes best all by itself, Chorizo is an excellent product to use as an ingredient in Mexican cuisine (tacos, tostadas, burritos) as well as in a wide variety of pasta dishes, soups, omelets, as a pizza topping, as chorizo and eggs, chorizo and potatoes, and in countless other dishes.

Our Chorizo is also available in Chorizo Raw Bulk, and as Precooked Chorizo Crumbles which are great as a pizza topping!
AVAILABLE IN
Chorizo Raw Links, 4" 6-1/lb. - 10Lb. Cases
Chorizo Raw Bulk - 2x5Lb. Cases
Chorizo Cooked Crumbles - 2x5Lb. Cases

You might also like our Longaniza Sausage!