Brazilian Linguica
An Authentic Brazilian Linguica Recipe Recently Made Popular by Churrascarias
This delicately seasoned, garlic-heavy Calabresa sausage is a favorite of Churrascarias, and is fantastic in everything from pastas to chori-pan sandwiches (served with a healthy spoonful of chimichurri, of course).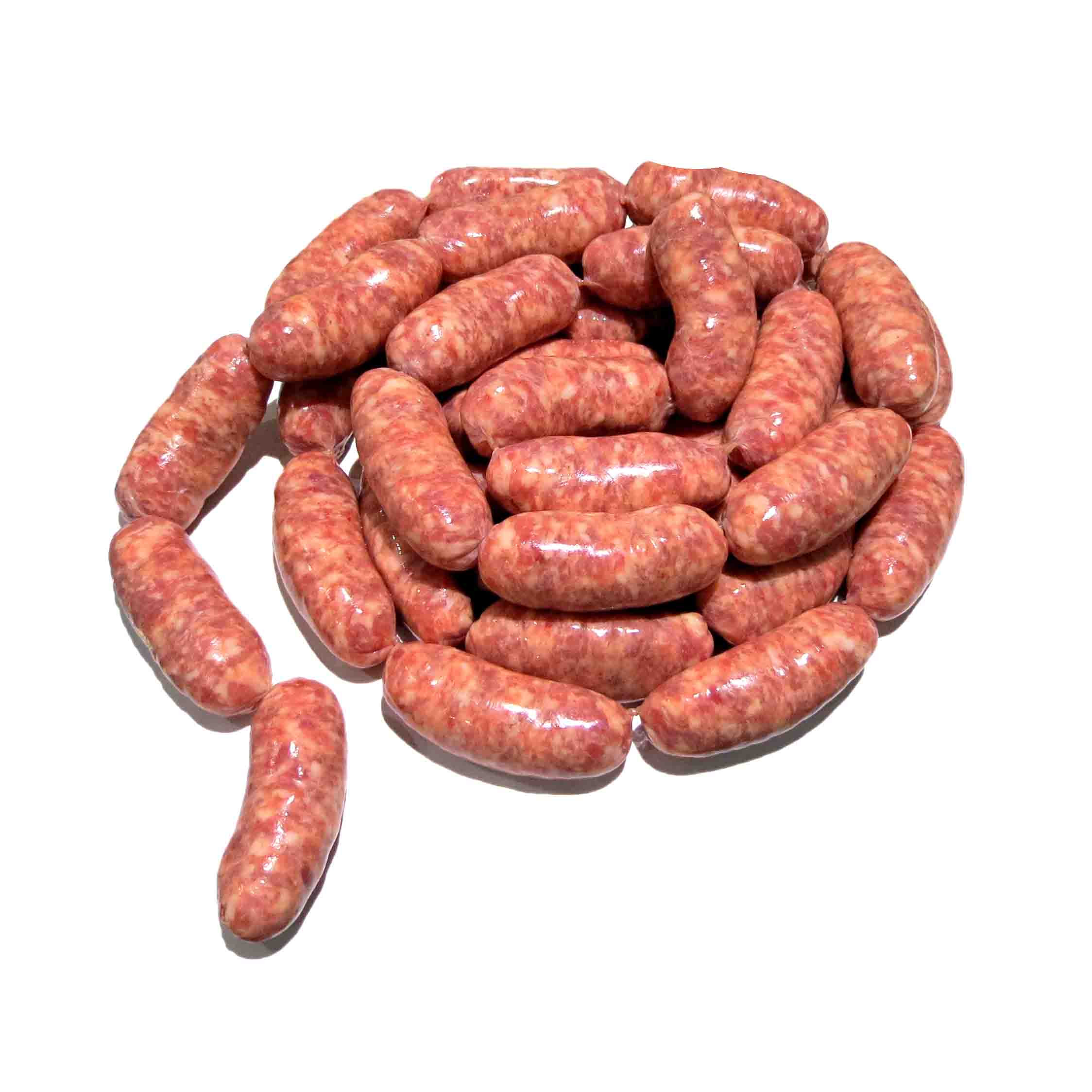 FLAVOR PROFILE
This Latin-American Brazilian Linguica sausage is a mildly spicy, garlic-heavy sausage based on a recipe acquired by family members who immigrated to South America during the Great Depression. Made from fresh, premium-quality trimmed pork shoulders (picnics) and a unique, South American spice blend, these linguica links, also known as Calabresa sausage, are most popular in Brazilian style Churrascaria restaurants, in empanadas, at BBQ's, and can be used in almost any sausage dish you can think of! Serve it on a roll with chimichurri for a traditional Chori-pan sandwich...our favorite!
AVAILABLE IN
Brazilian Linguica Fresca 10-1/lb. Links - 5lb. Case

You might also like our Hot Italian Sausage or our Portuguese Linguica!