Jalapeno Bacon Cheddar Giant Link
A Giant Link for Big Appetites and Shared Platters
Meet this Smoky, Spicy, Cheesy Giant Link that will always be the center of attention!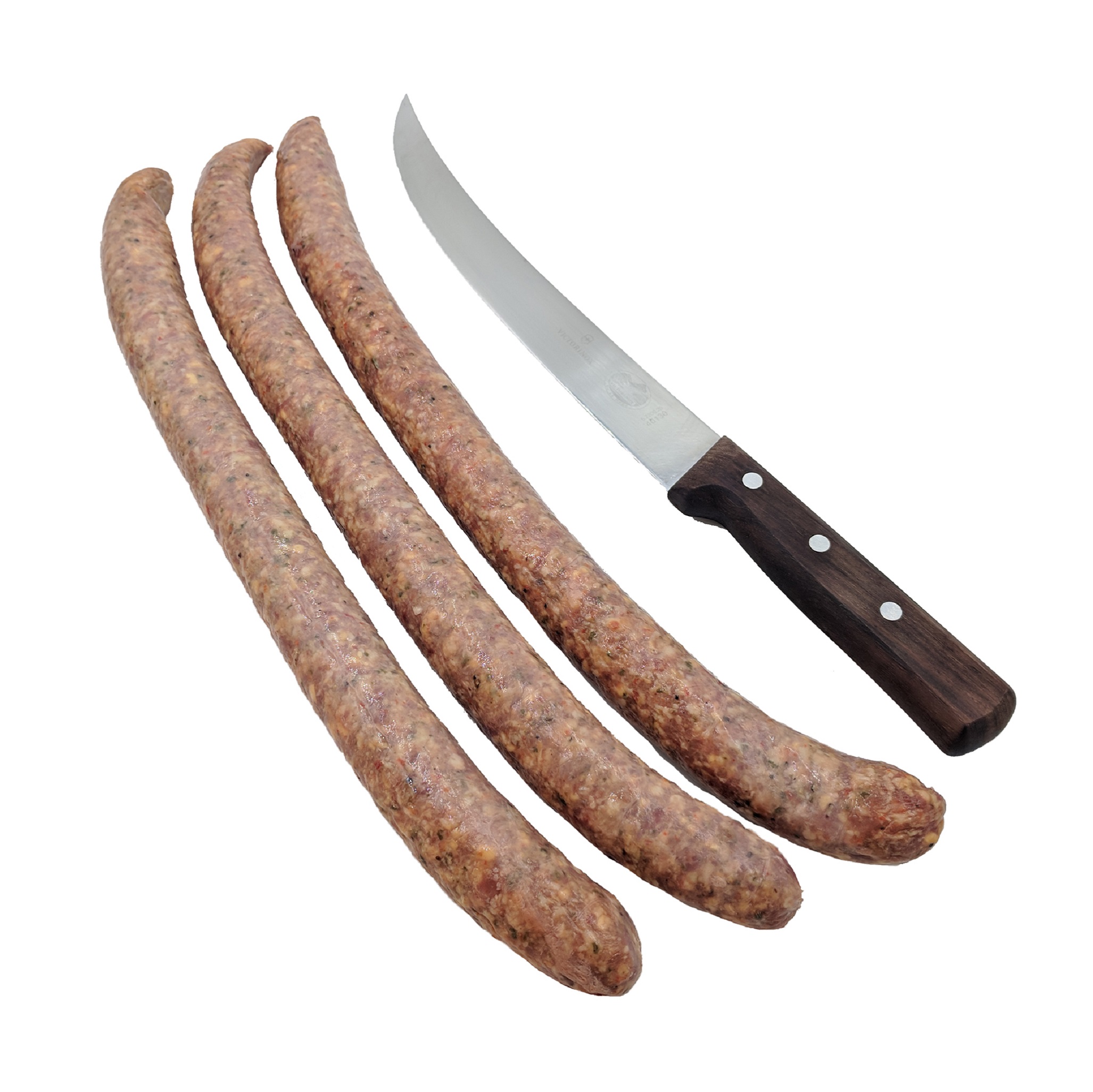 FLAVOR PROFILE
This fully cooked, smoky pork sausage is a bold mixture of spicy jalapenos, bacon, cheddar, and fresh, premium-quality trimmed pork shoulders (picnics). This is the ultimate Sausage Platter sausage, and will instantly upgrade any menu. Excellent as an appetizer, in sandwiches, and on sausage platters.

This Giant Link is 16.5" Long and each is approximately 2/3lb.
AVAILABLE IN
Jalapeno Bacon Cheddar Giant 16.5" Link - 2x10/lb. Cases
Jalapeno Bacon Cheddar 4-1/Lb. Link - 10/lb. Cases


Pair this Jalepeno Bacon Cheddar Sausage with our Andouille and our Portuguese Linguica or Bratwurst for a simple, easy, and delicious sausage platter!