Andouille
A Fully-Cooked, Spicy, Smoked, Cajun Sausage
Andouille Sausage is a fully cooked, spicy, heavily smoked Cajun sausage made from fresh, premium-quality trimmed pork shoulders (picnics) and natural spices.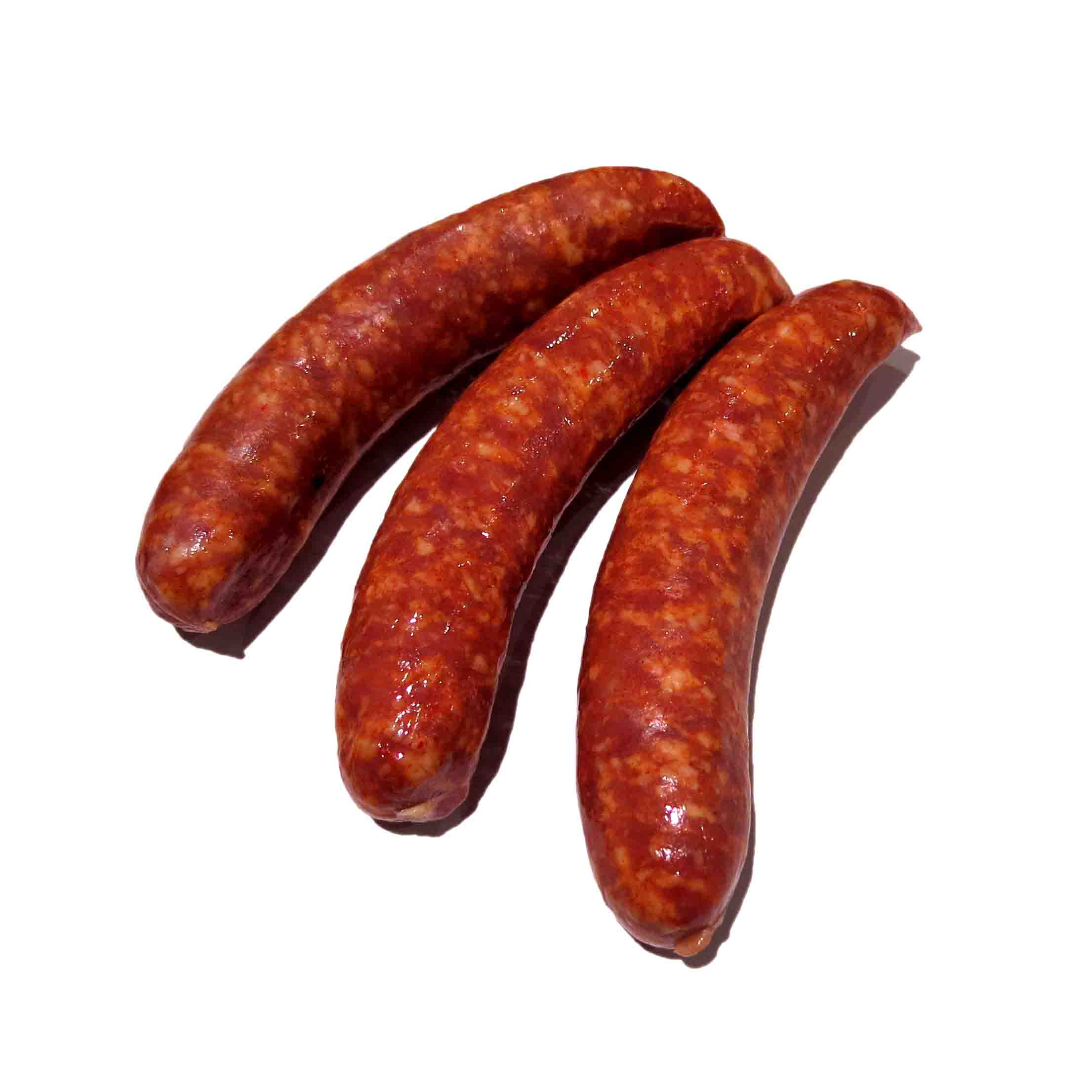 FLAVOR PROFILE
Andouille sausage is a common ingredient in Cajun cooking, and is traditionally used in Cajun specialties such as Jambalaya and Gumbo. It's also great as a spicy addition to any recipe that calls for a smoked sausage, including pastas, soups, omelets, pizza toppings (highly recommended), stuffings, and grilled with eggs and potatoes as a breakfast dish, among other Cajun Andouille dishes.
AVAILABLE IN
Andouille Link, 3-1/lb. - 10lb. Case

Also try our Three Pepper Sausage!