Fennel Orange Italian,
Sausage
A Classic Italian Sausage, Made with Just a Hint of Orange
This sausage is an upscale breakfast sausage, and a unique Italian Sausage suitable for any meal of the day.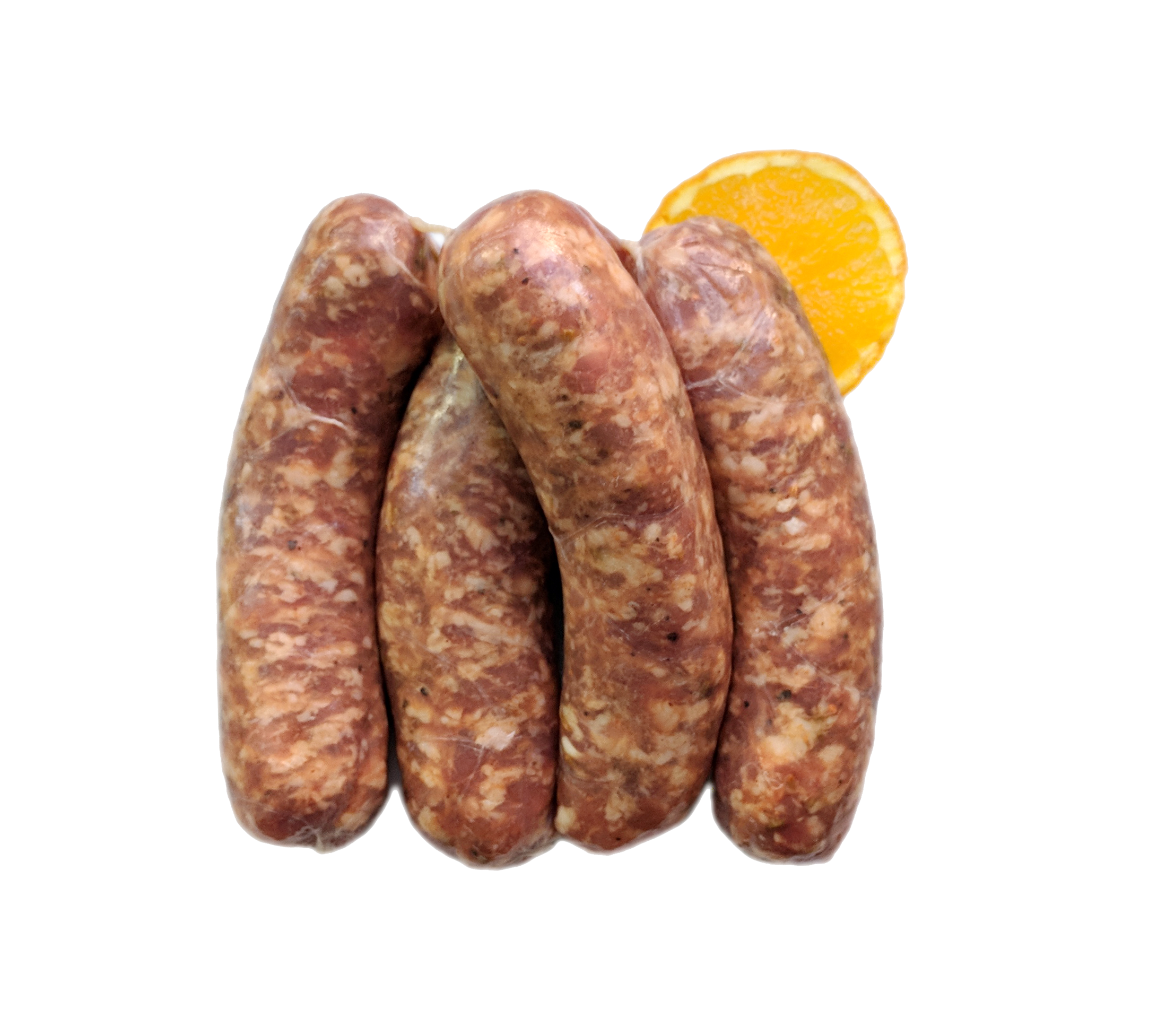 FLAVOR PROFILE
We took our classic Fennel Italian Sausage and added a touch of orange zest to give it a mellow, almost aromatic, orange essence. This is a perfect breakfast sausage for those who prefer their breakfast sausages savory instead of sweet, and it can also add a slightly unique twist to any dish that made with Italian Sausage.


AVAILABLE IN
Fennel Orange Italian Sausage 4-1/lb Link - 10lb CS

You might also like our Maple Sage Breakfast Sausage, Chorizo Link, our Chorizo Bulk, and our Portuguese Linguica--all excellent breakfast sausages!