Bratwurst
A Classic German Sausage Turned American Favorite.
This traditional German Bratwurst made with our signature medium-coarse grind is the envy of all BBQs.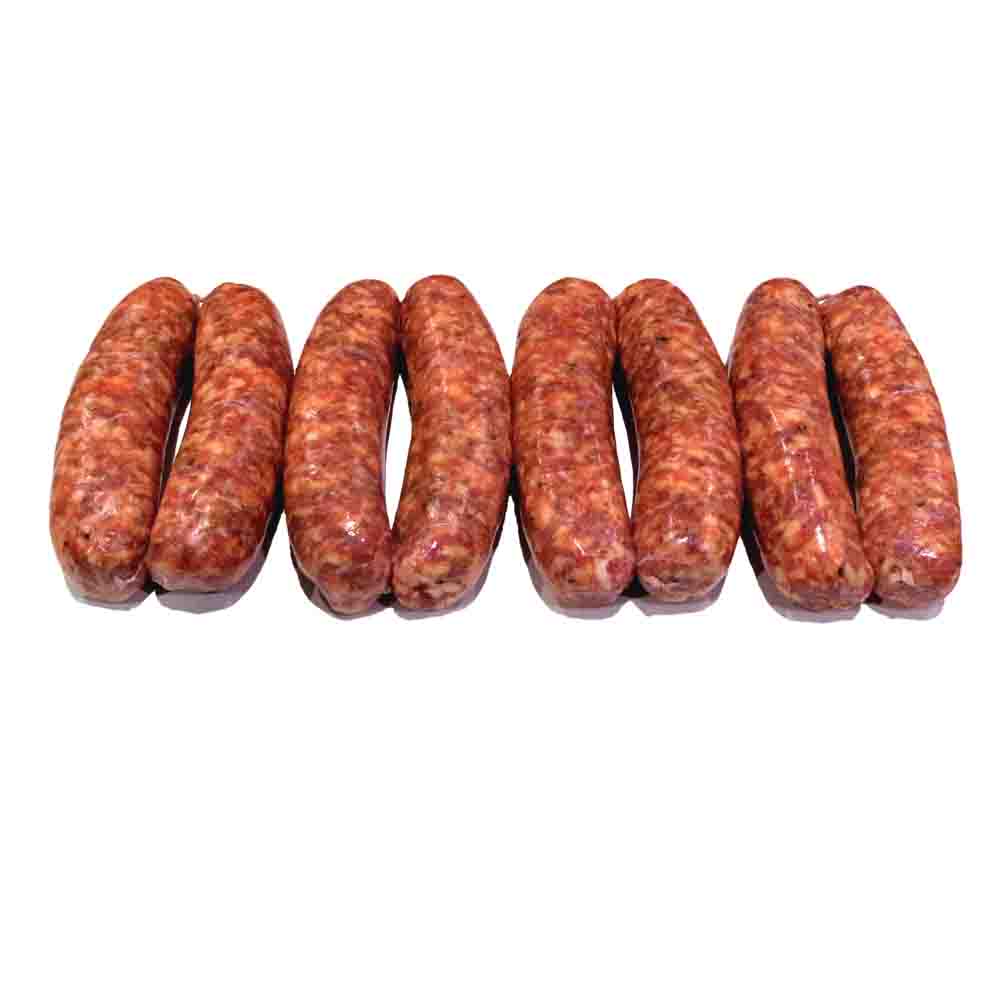 FLAVOR PROFILE
This traditional German Bratwurst sausage is made with a mixture of premium-quality trimmed pork shoulders (picnics) and a traditional spice blend to create an old-world, German Bratwurst recipe. The Brats are best served all by themselves, grilled and served with German mustard, sauerkraut, and a piece of bread or hard roll. It can also be sliced and made into Currywurst by slathering it in a traditional catsup-curry sauce.

Pair these Brats with our Andouille, and our Jalapeno Bacon Cheddar Sausage, to create a deliciously unique sausage platter with a serious WOW factor.
AVAILABLE IN
Bratwurst Links 4-1/lb. - 10lb. Case
Bratwurst Links 3-1/lb. - 10lb. Case

You might also like our Bangers and our Italian Sausages!