Italian with Wine & Cheese
Our Family's Favorite Italian Sausage Recipe
This is our family's most beloved Italian Sausage that, in the past, was prepared special for Christmas, Easter, and other feast days. It is certainly something to celebrate.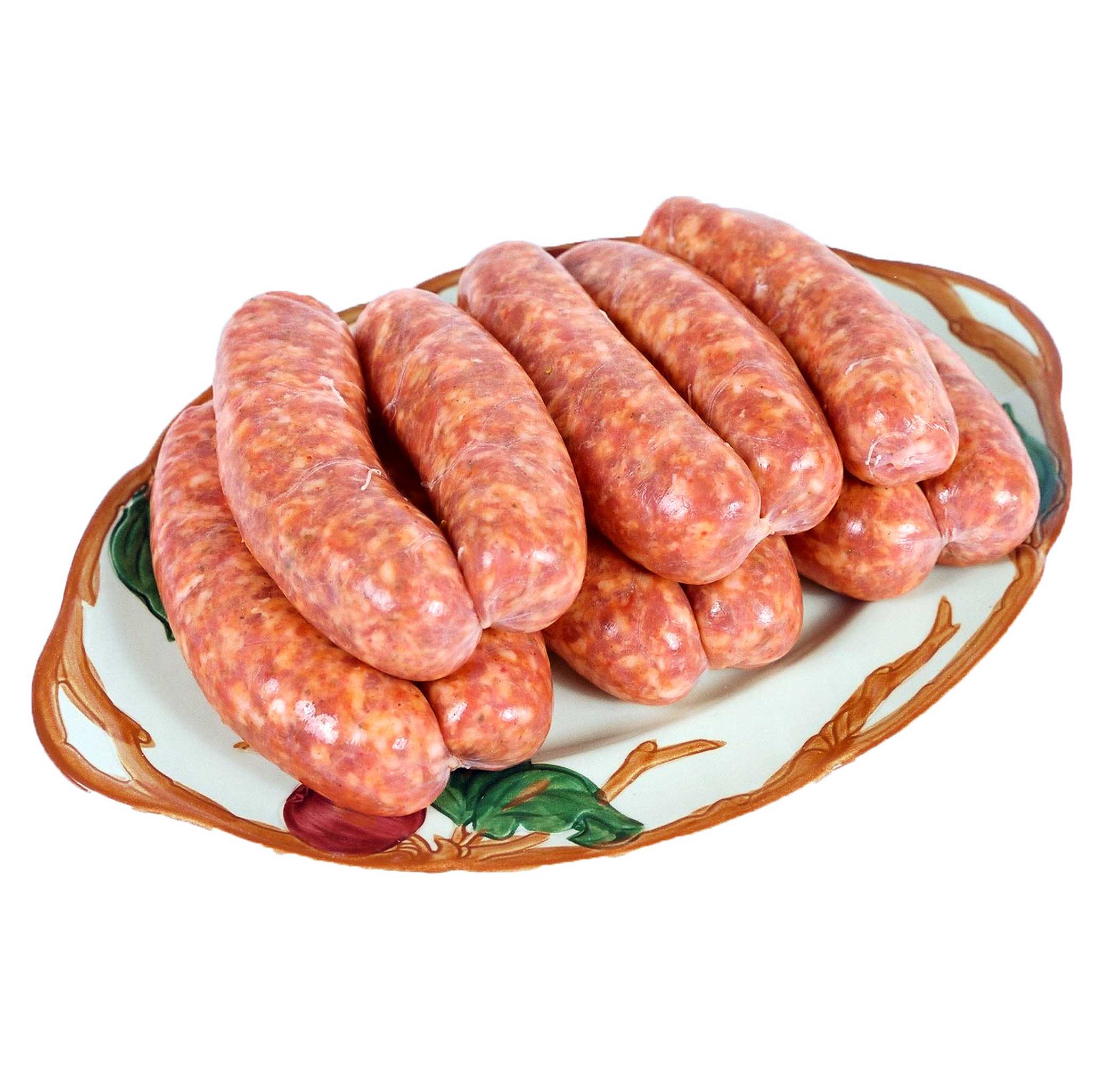 FLAVOR PROFILE
With a rich wine flavor paired with parsley and aged Romano cheese, this tender sausage is as aromatic as it is delicious. It is available in a variety of sizes, and it is a guaranteed crowd-pleaser. While this sausage is best all by itself, coiled into pinwheels and grilled, we enjoy it in sandwiches (try it with avocados!) on pizza, in pastas, risottos, and even with eggs as a breakfast dish!
AVAILABLE IN
Italian Wine & Cheese 4-1/lb. Link
Italian Wine & Cheese Carving Rope


You might also like our Luganega and our Italian with Goat Milk Cheddar Cheese!