Italian with Goat Milk Cheddar
An Italian Sausage Oozing with Deliciously Rich Cheddar Cheese
It's Cult Following Agrees... This sausage brings the flavors of a black-tie event to your next new favorite dish.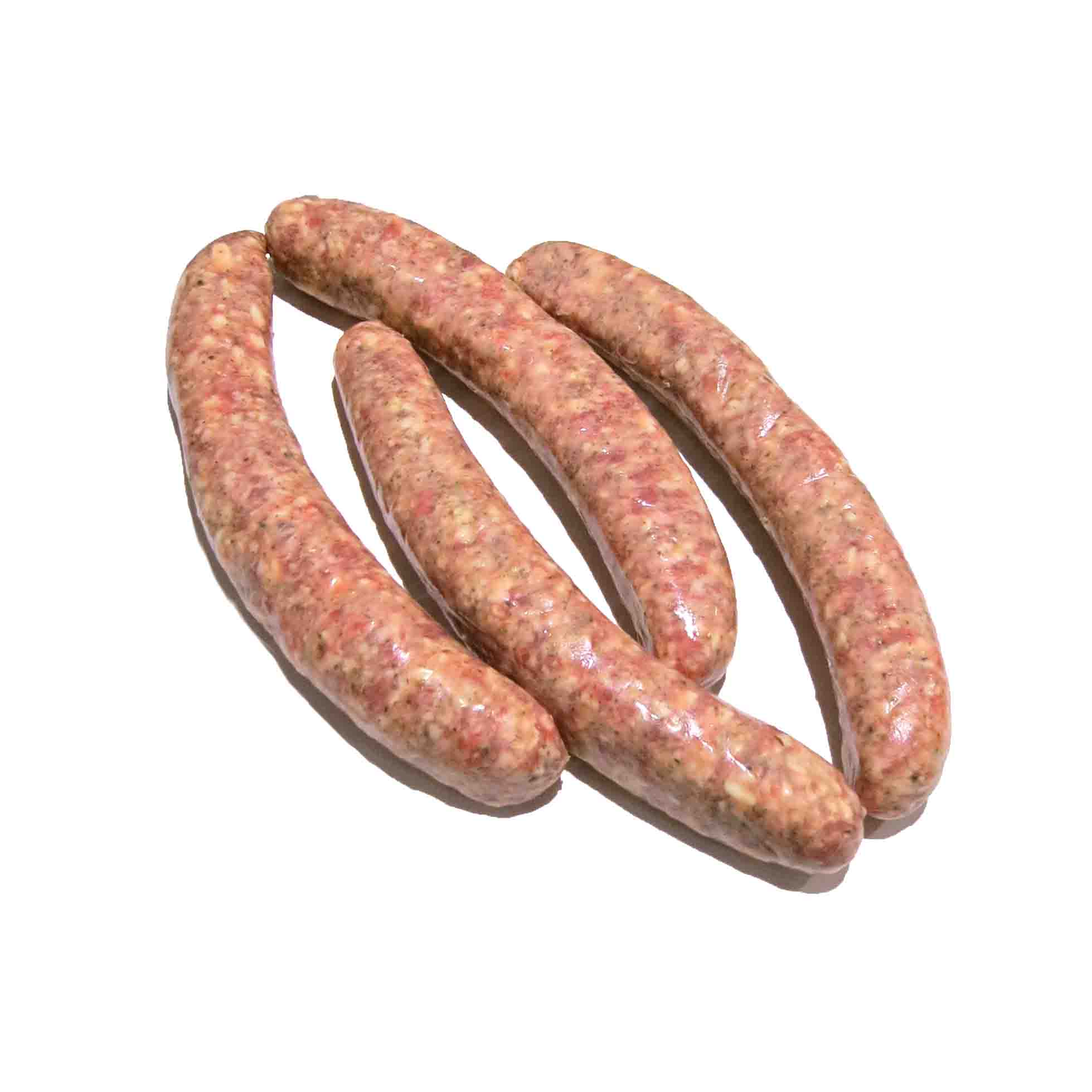 FLAVOR PROFILE
This oregano-based pork sausage is made with an artisan goat-milk cheddar cheese, natural Italian spices, and premium-quality trimmed pork shoulders (picnics) to create a uniquely flavored sausage that is particularly rich and savory.

While this sausage is best served all by itself (especially when cooked low and slow to keep the cheese simmering inside), it is also fantastic in pastas, stuffed mushrooms, and in many many different applications. Show us what you can do with it!
AVAILABLE IN
Italian Sausage with Goat Milk Cheddar Cheese 2-1/lb. Links - 10lb. Cases

You might also like our Italian with Wine Flavor & Romano Cheese!