Maple-Sage Breakfast Sausage
Move-Over Bacon, Breakfast Sausage Just Got An Upgrade
A perfectly balanced blend of maple, sage, and chili pepper creates a sausage that is mildly-sweet, savory, and rounded out with a warm hit of spiciness!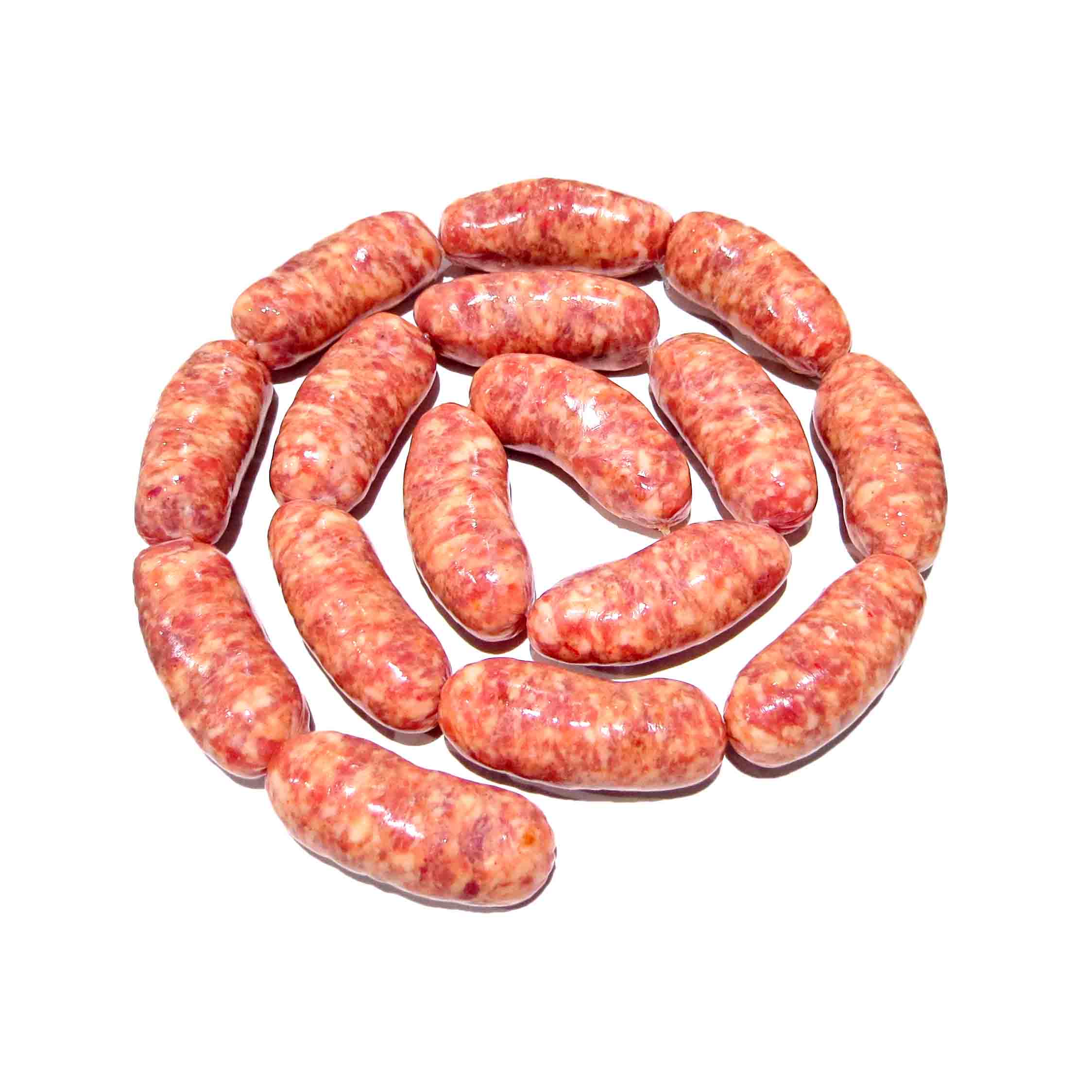 FLAVOR PROFILE
This Maple Sage Breakfast Sausage uses a maple, sage, chili pepper blend as a wonderful accent to the flavor of the pork. It pairs exceptionally well with coffee, pancakes, and pretty much everything on your breakfast table! Stuffed into natural hog casings and linked 10-1/lb., these premium-quality breakfast sausages are much leaner than the industry standard breakfast sausage, and have become a favorite to many. Best served grilled with eggs and potatoes as a breakfast dish, as pigs in a blanket (highly recommended), in skillets, and other breakfast dishes.
AVAILABLE IN
Maple Sage Breakfast Sausage Links 10-1/lb. - 10lb. Cases

You might also like our Chorizo Link, Fennel Orange Italian Breakfast Sausage, our Chorizo Bulk, and our Portuguese Linguica--all excellent breakfast sausages!