Bangers
A Favorite Irish and English Sausage
These British and Irish Sausages are savory, very-traditional Bangers that can be served for breakfast, lunch, or dinner!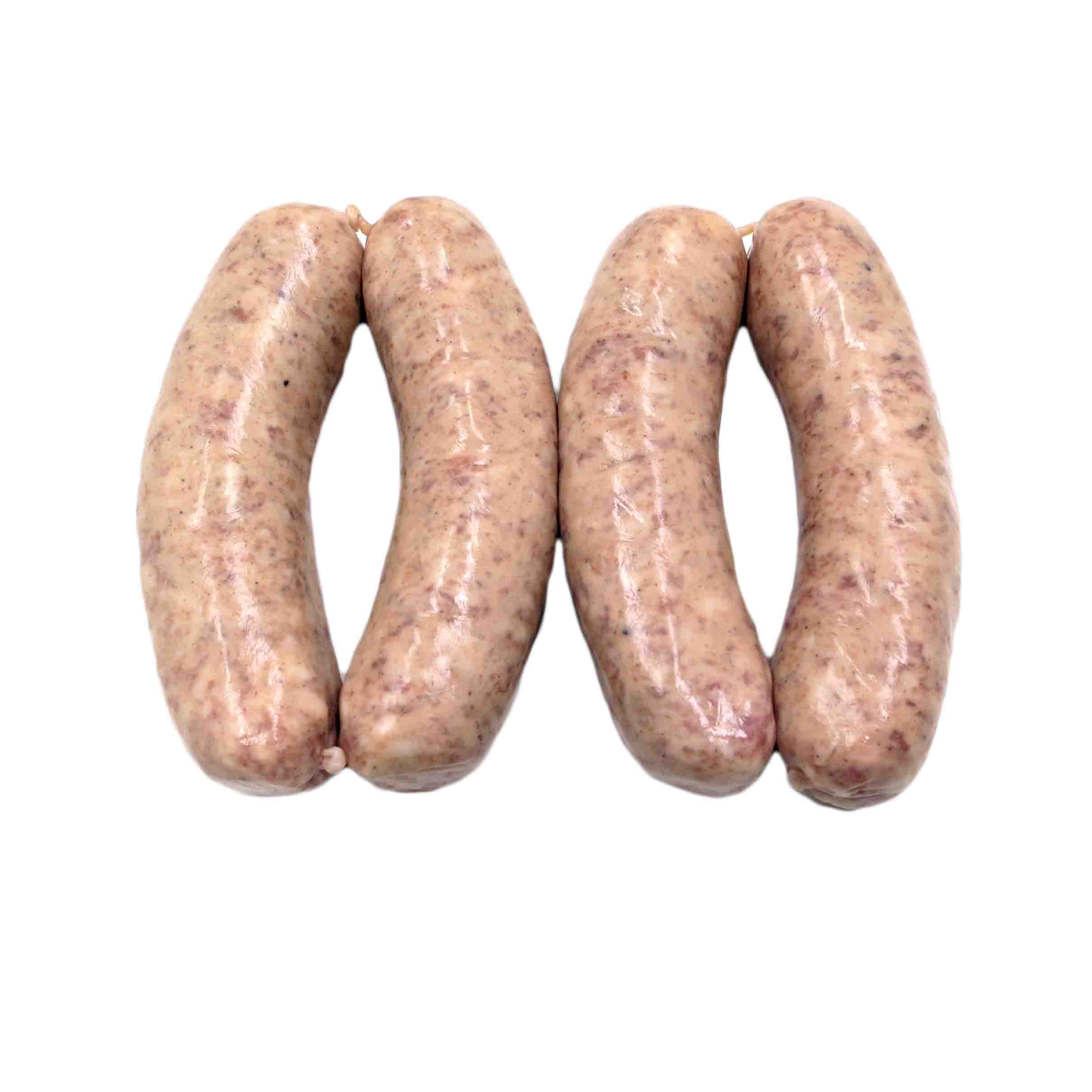 FLAVOR PROFILE
The rumors about English food being bad are dead wrong. These bangers are delicious! With a savory, mildly peppery flavor, and only 3% breadcrumbs (rusk) used, this is a quality banger with less filler than most available wholesale today. Banger sausages are best all by themselves, in sandwiches, served with mashed potatoes (Bangers and Mash), and as a part of a full English Breakfast. Be sure to serve them along-side an extra cold Guinness!

Why are they called Bangers? During wartime rationing in the UK they were so filled with water that they often exploded when fried! That definitely won't happen with these!
AVAILABLE IN
Bangers 4-1/lb. - 10lb. Case
Bangers 6-1/lb. - 10lb. Case
You might also like our Bratwurst!