Three Pepper Sausage
Our Smoky, Sweet, and Spicy take on a Jalapeno Keilbasa
Meet the next shining star of your next sausage platter. Made from a mixture of spicy jalapenos, sweet bell peppers, black pepper, and brown sugar, you'll never find a better way to spice up your favorite dish!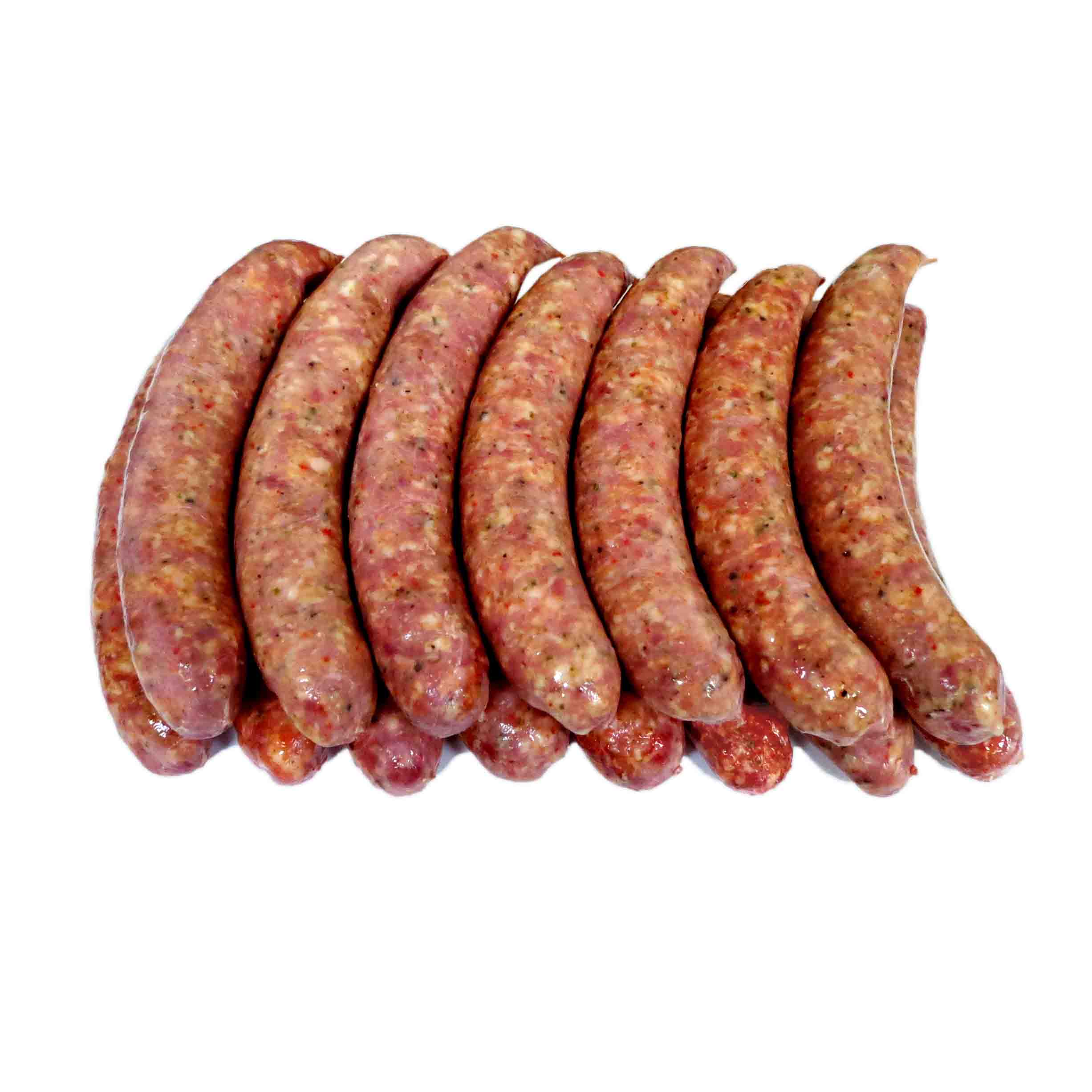 FLAVOR PROFILE
This delicately-seasoned, fully cooked, smoked pork sausage is made from a mixture of spicy jalapenos, sweet red and green bell peppers, black pepper, brown sugar, and fresh, premium-quality trimmed pork shoulders (picnics) to create a uniquely flavored sweet and spicy sausage. While it's best served all by itself, it's an excellent pairing with sweet or savory foods. Excellent in any recipe that calls for a smoked sausage or a jalapeno sausage, and also great in sandwiches (try it with a pineapple salsa, or on Hawaiian sweet rolls!), as an appetizer, in pasta dishes, soups, and as a pizza topping, among other dishes.
AVAILABLE IN
Three Pepper 3-1/Lb. Link - 10/lb. Cases

You might also like our Jalapeno Bacon Cheddar Sausage! Alternatively, pair this Three Pepper Sausage with our Andouille and our Portuguese Linguica or Bratwurst for a simple, easy, and delicious sausage platter!